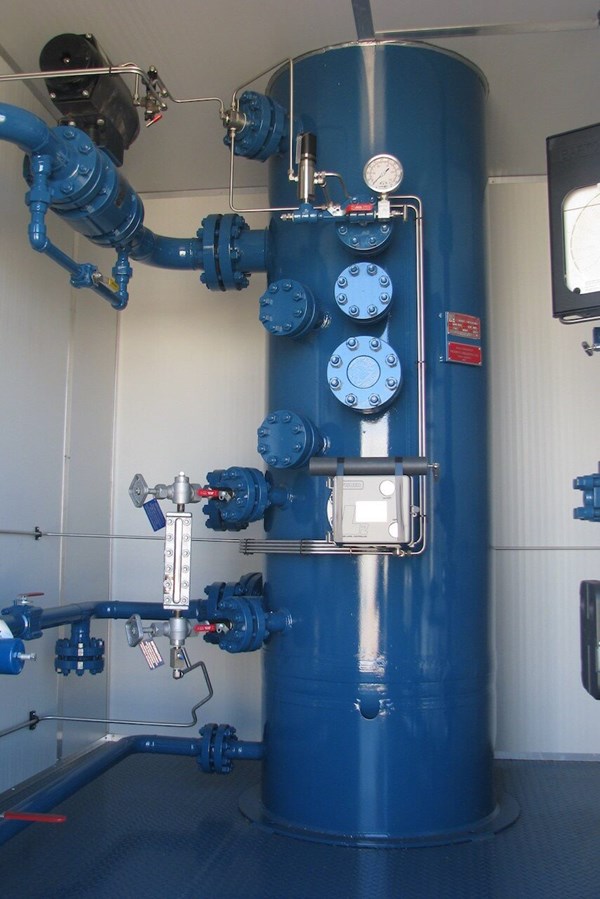 Our 30" vertical separators are skidded, packaged and ready to be put into service. 
All our vertical test separators packages are standardly setup with the following:
30" OD x 7'6" or 10' tall
250# DP through 1440# DP
Dressed 2-phase or 3-phase
Registered in Alberta, Saskatchewan and British Columbia
@ -20/100°F, constructed to ASME code Section VIII Div. I (1/8" C.A.)
1-4" thick full diameter
316 SS wire mesh mist extractor, inlet deflector, and float hood
Fully skidded and enclosed (galvanized urethane panel enclosure)
Heated with Catadyne heater system
Fuel gas scrubber for instrument control and Catadyne heater
Standard Instrumentation Included
Level control valve
Level gauges
Gas meter run and barton recorder
Back pressure control valve
Pressure and temperature indicators
HLSD
HPSD
Optional Instrumentation
Third phase piping and instruments
Liquid meter and totalizer
Inlet ESD valve
Liquid sampler
Methanol tank and pump
New and used purchase pricing and rental options are available.