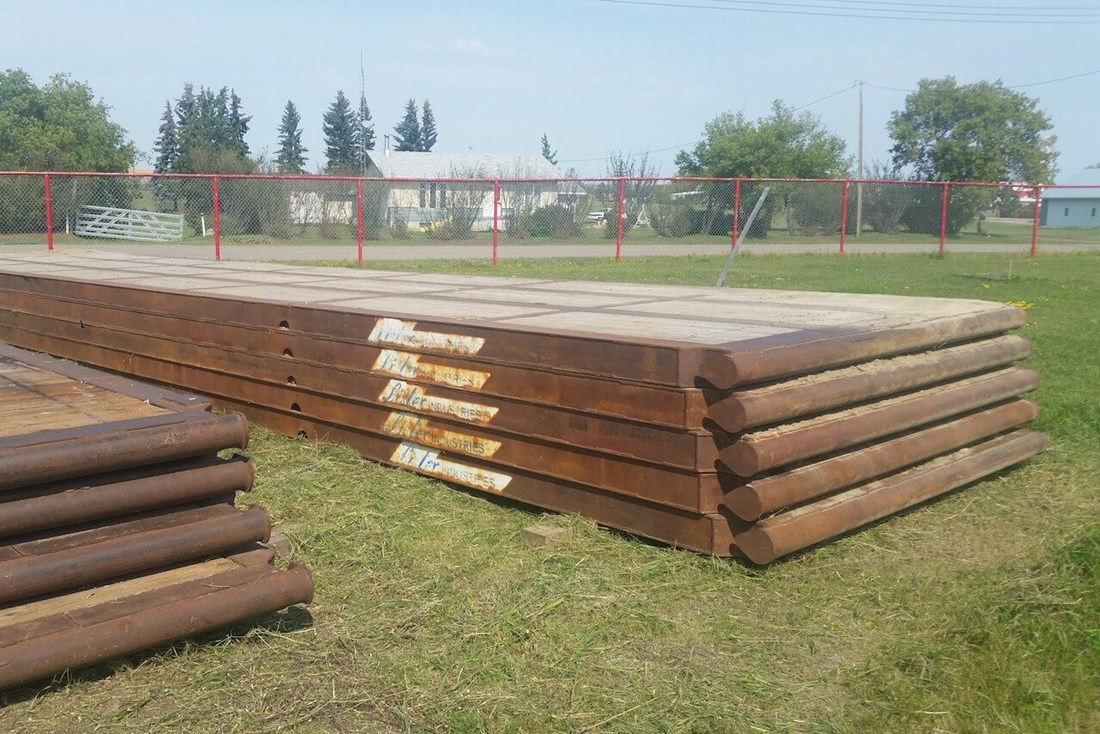 Benoit Rentals supplies a number of different options for temporary and portable rig matting. Our rigmats are designed and constructed to make a sturdy, durable base for any application. Units can be utilized on wellsites or construction sites and can be used to build temporary roads, as tank foundations and in pipeline construction.
Our standard stock rigmats are offered in the following sizes:
Custom sizes are available upon request. Daily, weekly, and monthly rental rates are available.