Oilfield & Industrial Equipment Rentals Red Deer
Benoit Equipment Rentals, with over 30 years of experience has been serving not only the oil and gas sector but also the industrial sectors with its robust equipment rental services. From tanks rentals to portable offices and trailers, to rig-mats and everything in between, Benoit Rentals Ltd is your go to for equipment rentals!
Benoit rentals is proud to offer a wide variety of high-quality rental equipment to suit numerous different oilfield and industrial applications in the Red Deer area and its industrial sectors such as Blackfalds etc. We specialize in tank rentals, vapour tanks; secondary containment systems; burner management systems; flare stacks; flare knockout drums; test separators; portable office trailers, washrooms, and washcars; light towers; rig-mats; generators; and fuel storage.
About Benoit Equipment Rentals
Benoit Rentals is a family-owned and operated, Alberta-based oilfield equipment rental, and Industrial application equipment rental company. We have been renting and selling quality equipment to the oil and gas industry for over 30 years.
We proudly service all of Alberta and Saskatchewan including such awesome areas as Chauvin, Provost, Macklin, Wainwright, Hardisty, Camrose, Lloydminster, Vermillion, Bonnyville, Fort McMurray, Kindersley, Kerrobert, Edmonton, Calgary, Red Deer and Medicine Hat.
Benoit a Oil and Gas Equipment Rental Company
Benoit Rentals has been serving the oil and gas industry since 1976.  We supply reliable equipment to our clients new drilling programs, expansion projects, pilot projects and facility construction
We pride ourselves with continually serving our to our customers throughout Alberta, BC and Saskatchewan with prompt and cost effective options that are specific to their requirements
Benoit becomes an Industrial Equipment Rental Company 
In 2009 our company branched off our primarily oilfield offerings into the industrial sector.  We now are able to supply our industrial clients with onsite rental equipment for commercial construction projects,  power site upgrades, and ongoing maintenance programs
Our industrial fleet which again services customers throughout Alberta, BC and Saskatchewan includes skidded and wheeled office trailers, washroom facilities, generators, light towers, temporary fencing, rig matting and skid steers
Not finding what you are looking for? we have a huge array of rental products to suit your needs check out our Selection here.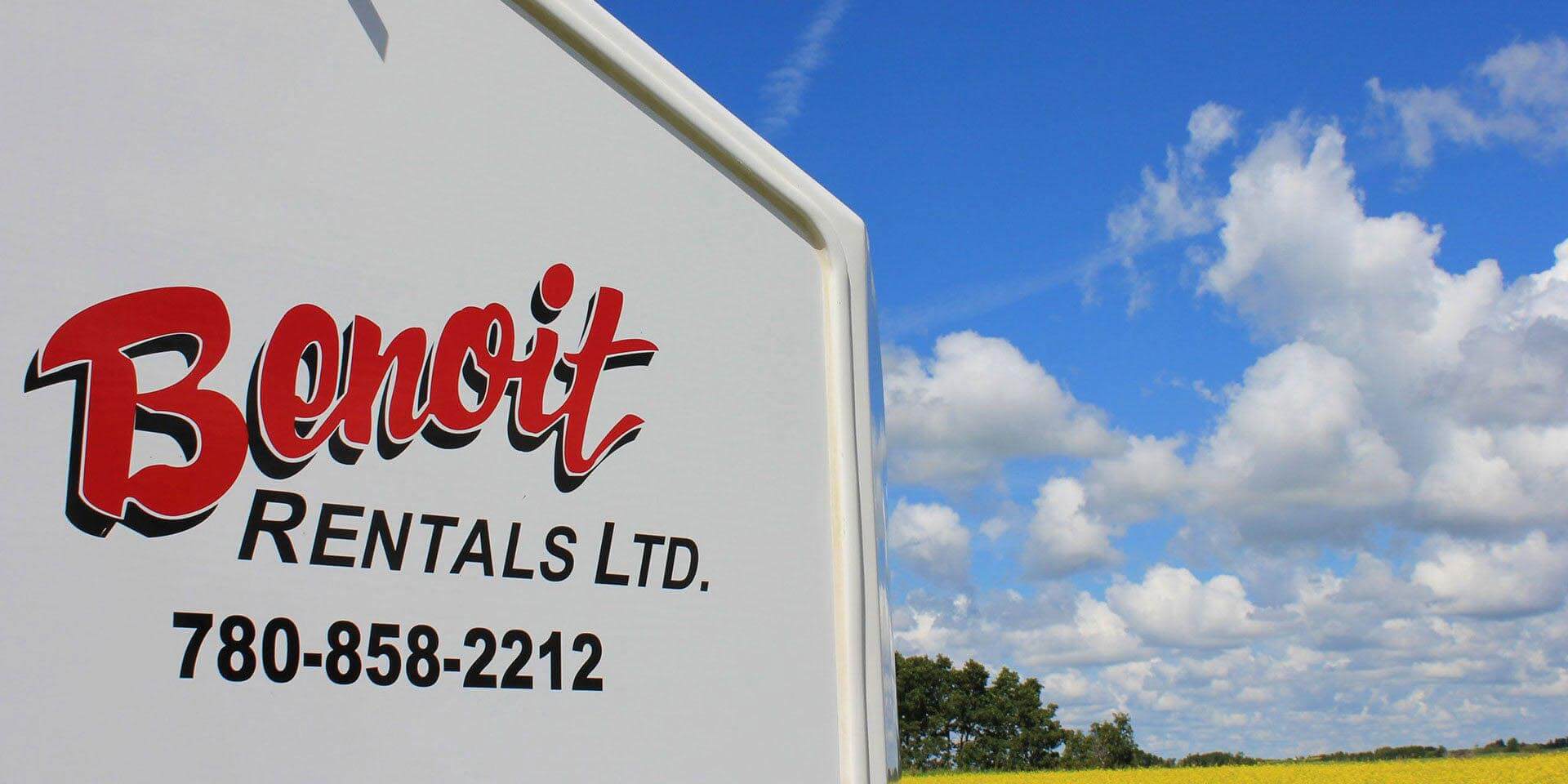 Red Deer Equipment Rentals Service area:
We are proud to be serving the greater Edmonton area and its industrial and energy sector, here are some of Benoit's top resources related to Red Deer.

Red Deer Business
Red Deer Wiki
Red Deer Oil & Gas
Red Deer Industrial 
Red Deer Travel
Red Deer To Do