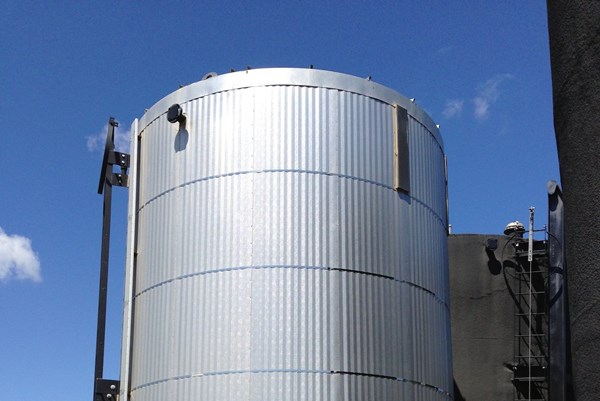 Double walled tanks are designed and built to be a tank within a tank (interstitial space). This interstitial space acts as an indicator and containment of any tank failure or leaks. These tanks are easily deployed and are able to be put into service immediately as no secondary containment installation is needed.
Our standard Double Walled Tanks are all built to API 12F Codes and come in a variety of different orientations and capacities.
Available tank sizes: 50bbl, 100bbl, 200bbl, 400bbl & 750bbl
All of our stock units are standardly setup with the following:
External paint or external insulation
Flat bottomed floor or sloped bottomed floor
8" 3 saddle "L" skid
Standard inlet, outlet and vent nozzles c/w valves and plugs.
3" external VRU downcomer.
Sour sealed gaugeboard c/w poly float and internal guides
Sour sealed thief hatch
Access ladder
2'x 4' manway
Hauling pads
Lifting lugs
Heating Source: U-Tube Burner System or Catadyne Heating System
Options:
Internal coating
Extra nozzles
Fall arrest systems
Envirovault enclosure
New and used purchase pricing and rental optionals are available.