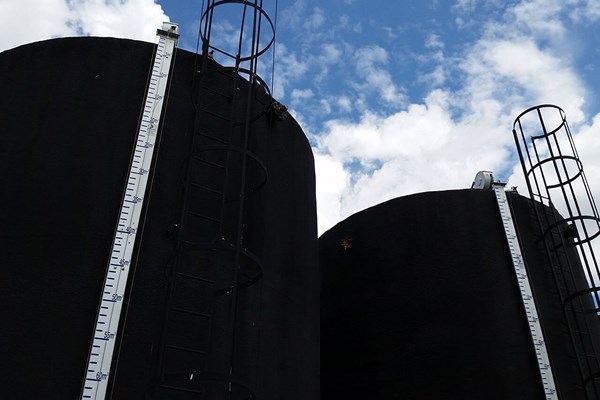 Our Standard 1000bbl (160m3) Production Tanks are built to API 12F and are 15'3" in diameter and 32' feet tall. Units have a flat ¼" floor and 3/16" shell and roof.
All of our stock rental tanks are standardly equipped with the following:
External paint or external tnsulation
Atmospheric or sour sealed gaugeboard with poly float and internal guides
Sour sealed thief hatch
Standard inlet, outlet and vent nozzles with valves and plugs.
Access ladder
2'x 4' manway
Hauling pads
Lifting lugs
Envirovault enclosure
Heating source: (U-Tube Burner System or Catadyne Heating System)
Options:
Coating
Extra nozzles
Fall arrest systems
New and used purchase pricing and rental options are available.