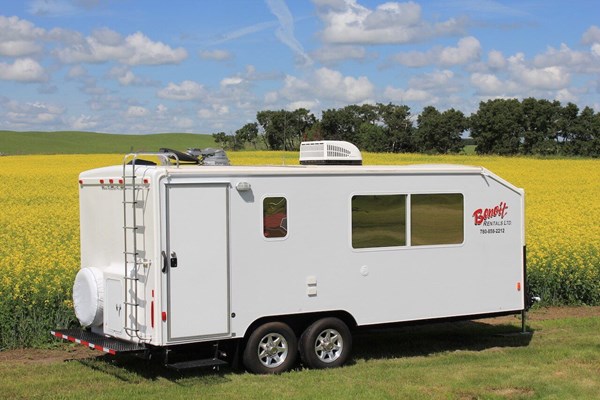 Our standard 24' wheeled office trailers are designed to accommodate 1-2 people. They are packaged with numerous amenities for onsite locations. These trailers are easily hauled and are capable of being put into and out of service quickly for customers who need to move from location to location.
Our standard units are set up with the following:
30 amp power with 50 foot cord
Electric toilet
Flat screen TV with automatic satellite system
Coffee pot, fridge, microwave
Office desk
Leather fold-out couch
A/C and electric heat
Sway bars and hitch
New and used purchase pricing and rental options are available.